Next Meeting:  Oldsmar Days Parade and
ALL Oldsmobile Car Show (unjudged) at RE Olds Park
The club will pay for one lunch per paid 2023 Membership. Additional meals will be $20. Members will be responsible for any appetizers or adult beverages.
After delaying the election for the Board in December, OCF will be electing and installing officers to serve OCF in 2023. Please seriously consider how you can help this club move forward. There are lots of tasks–both small and large–to complete.
BOPC CAR SHOW REGISTRATION CHAIRMAN NEEDED. We need your help to fill this position. Pat Whissel is happy to show you how it has been done previously, but you can do it YOUR WAY.
2022 BOPC Car Show Photos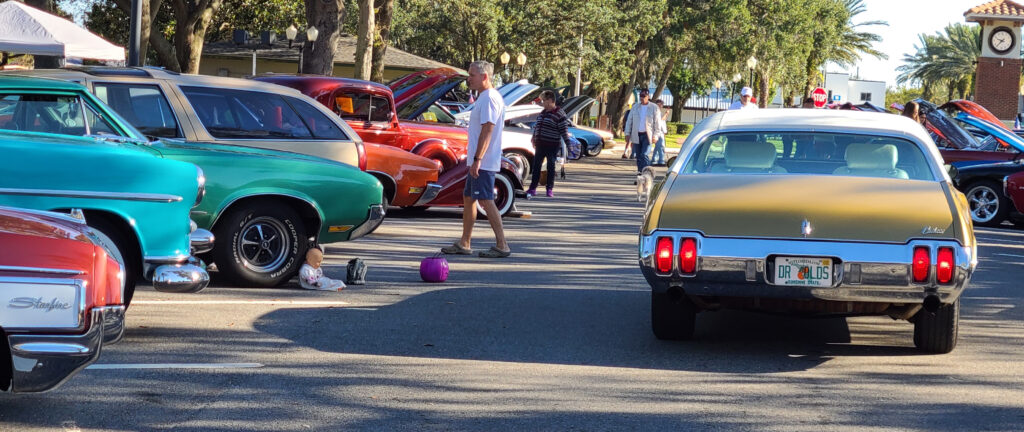 Future Events
-Saturday, January 21, 2023, OCF Installation of Officers at the Shrimp Boat Grill, 1020 Bloomingdale's Ave, Valrico, FL 33596
-Saturday, March 25, 2023, Oldsmar Days Parade and ALL Oldsmobile Car Show
-June 28-July 1, 2023, National Antique Oldsmobile Club (NAOC) National Meet, LaCrosse, WI
-August 9-12, 2023. Oldsmobile Club of America (OCA) National Meet, Dayton, Ohio
-October 28, 2023, BOPC Car Show and Swap Meet, Auburndale, FL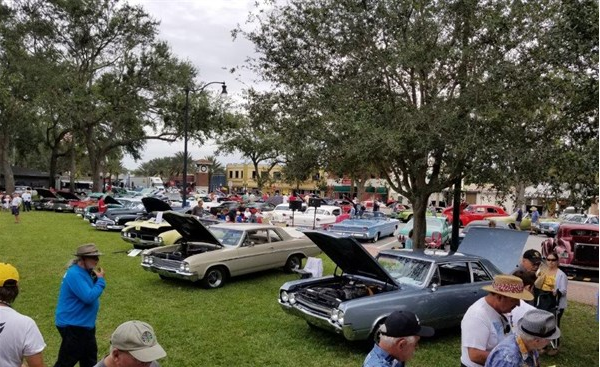 Our Buick Olds Pontiac Cadillac Car Show
Date: Saturday, October 28, 2023
Time: 9:30am – 2:30pm
Place: Downtown City Park, Auburndale, FL
Registration form –> Click on Will be posted later in 2023
December Meeting Summary
December, 2022 by Pat Whissel
December OCF Meeting Revised-Car Show/Lunch
OCF members met on December 17, in Odessa at the monthly meeting of the Keystone Motor Car Club. Weather and unexpected illness forced us to revise the December meeting plans. However, everything worked out very well. There were fourteen members who attended the car show. Don Miller, Pat and Kay Higgins, Karen and Leo Stutzman, Rick and Pat Whissel, Sylvie Nevenkin, Dave and Joyce Schmitt drove their Oldsmobiles and were joined by Harry Wedding and Mark Haberkorn with is little dog, Corky. Unfortunately, Mark had to bow out early so we didn't get to visit with him for very long. Unexpectedly, the weather was very good—not too hot or too cold and sunny during the show.
Don Miller, a newer member, drove his modified 1970 F85 Sports coupe. We enjoyed getting to know him and his Oldsmobile better.
We also learned about Harry and Debbie Wedding's "new" Oldsmobile. At meeting time, it was in the shop getting a "spa treatment" to make it ready to drive and show. They acquired it from their good friends Pat and Kay Higgins. Harry is really excited to have another Oldsmobile in the family—it's been a while.
We left Odessa about 11:45 for the Tampa Bay Brewing Company. Dan and Paula Saracki and Paul and Kerri Berman joined us there for lunch. The service and the food were excellent. Everyone had a great time visiting. Kay Higgins brought some Florida snowmen ornaments for each family and some delicious desserts to share. It was a great day!